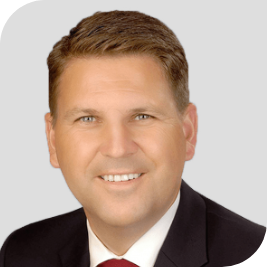 Axel Ebecke
Member of the board
Axel Ebbecke is member of the board and shareholder of A.Ebbecke Verfahrenstechnik AG group of companies. The company is positioned as a leading contract manufacturer in the powder processing sector in Europe. It mainly consists of the following companies:
Infant Formula Germany AG. Is specialized in the trade with baby food Made in Germany, which is developed and produced in the own group of companies.
EBBwin Global Trading Group GmbH. It deals with the trade of health-promoting and natural products from the food, animal nutrition and cosmetics sectors under the AllGreen brand.
Industrial Park Siegerland GmbH. It is a specialist in the conversion of former military properties into industrial sites.
Sandfuchs AG. It is a service specialist for process development and cleaning of playgrounds, sports sand surfaces and beach areas.
Keep Air Innovation GmbH. It has developed a new generation of breathing masks (Coronavirus).
Axel Ebbecke was elected as  Entrepreneur of the Year 2015 by the German Association of Small and Medium-sized Enterprises (BVMW). He continues to be a member of the board of directors of the Wirtschaftsinitiative Mittelstand Main-Kinzig e. V. and is president of the Lions Club Main Kinzig Intercontinental.
Axel Ebbecke is married and has two children. He is an enthusiastic helicopter and area pilot, long-time scuba diver and hunter.
Contact
www.ebbecke-verfahrenstechnik.de
E-Mail: romana.langner@evt-ag.de
Contact Information:
Address: Robert-Bosch-Str. 32,
Office twenty, building C, 2nd floor,
63303 Dreieich bei Frankfurt,Germany
Telephone: +49 - 6103 - 7315333
Fax: +49 - 6103 - 7315331
E-mail: daw@daw-ev.de
Website: www.daw-ev.de
Find us on Social Media:
LinkedIn
Copyright © German Asian Business Circle 2021