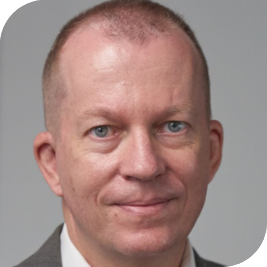 Jochen Sautter
DAW Representative Indonesia
Jochen Sautter is the President Director and co-founder of PT PRIME Consultancy, which is a fully fledged foreign investment company with the business lines of management consulting and property development. Many of our clients are originated in Germany or other European countries. We are supporting them typically during market entry and on business restructuring, distributor searches, HR development and corporate financing. The extensive experience and business connections of Jochen Sautter over more than 20 years are thereby often the key to sustainable success.
Since March 1997 Jochen Sautter established and managed the 'German Center for Industry and Trade' located at the outskirts of Jakarta from scratch until divestment as its Managing Director. During those 16 years he supported over 200 companies with rental space and management advisory and turned the German Centre into a key-contact-point of German entrepreneurs engaging in a wide range of Indonesia's business sectors. This business incubator got sold in April 2013 and the remaining rental actives PRIME Consultancy took over in 2017 from the former owner L-Bank.
Before moving to Indonesia Mr. Sautter worked for two years at L-Bank, just after he completed his study in Business Administration and Marketing at the University of Mannheim. Over the course of several years he also served as a Member of the Board of the German-Indonesian Chamber of Industry and Commerce (EKONID), was Treasurer respectively Vice Chairman of the European Chamber of Commerce (EuroCham) in Indonesia and guided several tsunami relief projects in Aceh.
Contact
PRIME Consultancy, Jakarta
E-Mail: jochen.sautter@prime-consultancy.com
Contact Information:
Address: Robert-Bosch-Str. 32,
Office twenty, building C, 2nd floor,
63303 Dreieich bei Frankfurt,Germany
Telephone: +49 - 6103 - 7315333
Fax: +49 - 6103 - 7315331
E-mail: daw@daw-ev.de
Website: www.daw-ev.de
Find us on Social Media:
LinkedIn
Copyright © Deutsch-Asiatischen Wirtschaftskreis e. V. 2023