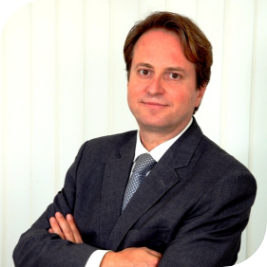 Klaus Maier,
DAW Representative India
Klaus Maier is a specialist for the internationalisation of companies expanding into new territories. He has lived and worked all over the world – studying International Business in Spain and Germany, plus working in Germany, Spain, Australia and the USA. He started working with India in 1996 for EON / STINNES as a raw material trader.
Klaus started Maier+Vidorno (M+V) in 2000, and today employs 150 professionals. M+V is the leading European Consulting Company for Market Entry and Expansion of international companies in India. M+V supports companies in all stages of their investment journey – from Market Entry Projects, Implementation of Business Strategies (Joint Venture, M&A, WOS), and Organizational and Turnaround Consulting. Plus M+V's speciality: a fully integrated outsourcing solution for subsidiaries of foreign companies importing goods into India (Accounting, HR, Import, Logistics, Compliance).
The company has offices in Delhi, Pune, Bangalore and Chennai, and an experienced consulting team in Cologne.
Contact:
Maier+Vidorno, Gurgon INDIA,
E-Mail: k.maier@mv-india.com
Contact Information:
Address: Robert-Bosch-Str. 32,
Office twenty, building C, 2nd floor,
63303 Dreieich bei Frankfurt,Germany
Telephone: +49 - 6103 - 7315333
Fax: +49 - 6103 - 7315331
E-mail: daw@daw-ev.de
Website: www.daw-ev.de
Find us on Social Media:
LinkedIn
Copyright © Deutsch-Asiatischen Wirtschaftskreis e. V. 2023